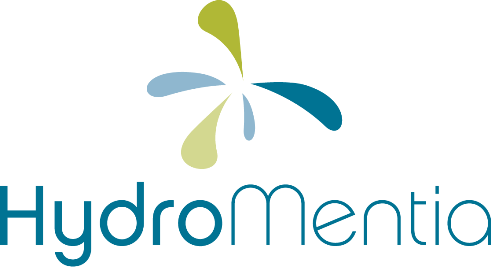 December 1, 2009
Vietor and Sawyer Named to Board of Directors
Ocala, Florida (December, 2009) –
HydroMentia, Inc, a water treatment company that produces algae as part of its process, has elected entrepreneur Donald E. Panoz as Chairman of its Board of Directors replacing Whitfield M. Palmer, Jr. who will assist him as Vice-Chairman. Panoz has been successful in a number of industries, including pharmaceuticals, real estate, hospitality and motor racing. A founder of both Mylan Laboratories and Elan Pharmaceuticals, he counts the nicotine patch as one of his greatest accomplishments.
"When I started HydroMentia with Whit Palmer in 1993 the algae we used to clean water was considered a nuisance; now it's an asset that could be a source of biofuel," said Panoz. HydroMentia's Algal Turf Scrubber® technology (ATS™) grows algae in a controlled envi- ronment that removes nitrogen, phosphorous and other pollutants that result from waste- water and fertilizer usage. The ATS™ system is especially effective at low nutrient levels, making it a strong candidate for meeting the Environmental Protection Agency's Total Maximum Daily Load requirements.
"Cost reduction is a major focus of biofuel research," Panoz continued. "You need water and fertilizer to grow any plant-based biomass, including algae. Biofuel companies are finding that this increases cost. This isn't a problem with the Algal Turf Scrubber®. We reuse fertilizer that has found its way into rivers and streams to grow the algae, and the water bodies are cleaner as a result. It's a win-win for all involved."
Panoz and Palmer welcomed two new members to the Board of Directors, Richard R. Vietor and William G. Sawyer. Vietor and Panoz first worked together 22 years ago when Vietor was a top ranked investment research analyst specializing in large and emerging pharma- ceutical companies. Currently he is President of R.R. Vietor, LLC, where he advises on cor- porate strategy, financing and communications issues. Sawyer, HydroMentia's President and CEO, has over 20 years experience in marketing, executive-level management and strategic planning. Before joining HydroMentia Sawyer served as a consultant and execu- tive with various Panoz enterprises.
About HydroMentia, Inc.
HydroMentia, Inc. designs, builds and operates innovative, cost-effective, managed aquatic plant treatment systems for pollution control and water restoration in agricultural, indus-
trial and urban applications. The Algal Turf Scrubber® is a proprietary technology available
exclusively through HydroMentia, Inc. HydroMentia owns numerous patents and intellec- tual property. Its head office is in Ocala, Florida. For more information about HydroMentia, Inc., go to www.hydromentia.com.