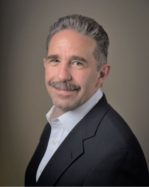 Mark J. Zivojnovich provides strategic direction and leadership as HydroMentia Technologies LLC's President. A native of Washington state, Mr. Zivojnovich holds a B.S. degree from Oregon State University, and a M.S. from Auburn University and is a founding member of HydroMentia, Inc. Mr. Zivojnovich has over 30 years of experience in a broad scope of environmental projects; including strategic planning, marketing, design, operation, and development of innovative designs. Mr. Zivojnovich previously served as Director of Environmental Services for MFM Environmental, and was responsible for the company's compliance and recycled energy operations.
---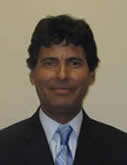 Robinson Bazurto serves as the company's consulting director of operations manager. A native Colombian, Mr. Bazurto holds a B.S. degree in Marine Biology and an M.B.A. in International Business. Mr. Bazurto has nearly 30 years of project management experience in the fields of aquaculture and water treatment. Prior to joining HydroMentia, Mr. Bazurto served as production manager for both shrimp and fish cultivation operations both in the US and abroad. Mr. Bazurto's extensive project management and system operations experience with HydroMentia's technologies provides a real time approach for systems optimization.
---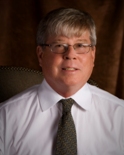 Allen Stewart, P.E. is principal consulting engineer for HydroMentia Technologies LLC, is an original founder of HydroMentia, Inc., and is recognized as a leading developer of aquatic plant systems. A native Floridian, Mr. Stewart holds a B.S. degree from the University of Florida and a master's degree from University of Central Florida. Mr. Stewart is a professional engineer and biologist with over 35 years of experience in the design, development and operation of commercial scale managed aquatic plant systems. During his professional engineering career, Mr. Stewart has been actively involved in the development of numerous innovative pollution control and waste management systems, and has been a technical contributor to landmark legislation involving water resource and solid waste management.
---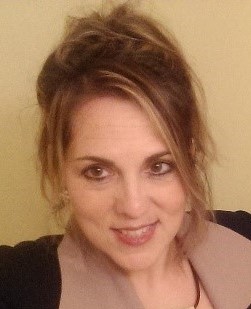 Cherrie Sacchetti serves as director for international project development for HydroMentia. Ms. Sacchetti worked for HydroMentia for over a decade prior to serving with HydroMentia co-founder Dr. Don Panoz as Chief of Staff and Secretary to the Board of DeltaWing Technology Group, Inc.
A native of Massachusetts and graduate of the University of Phoenix, Ms. Sacchetti is a licensed journeyman electrician with over 25 years-experience in a variety of sectors: industrial, environmental, research and development, ISO, safety, compliance, IT, marketing, communications, design, strategic planning, project management, automotive, auto racing, real estate and hospitality industries. Ms. Sacchetti philanthropic activities include two decades serving youth development programs.
---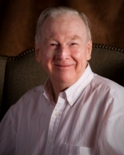 Walter Hamilton Adey, Ph.D, has degrees from MIT and the University of Michigan. He is presently serving as Director of Marine Systems Laboratory, Museum of Natural History, Smithsonian Institution. He is widely published and well known in the field of marine biology. In 1982, Dr. Adey was awarded Patent No. 4,333,263, which served as the foundation for Algal Turf Scrubber® technology. He went on to obtain the series of patents that provide the foundation for the ATS™ technology. For more than three decades, he has been the leading researcher investigating the use of Algal Turf Scrubber® for nutrient pollution control. He and his wife, Karen Adey, co-authored the primary graduate text for managing closed aquatic ecosystems using the ATS™ technology, Dynamic Aquaria. Dr. Adey is a founder and serves as a Director of Aquatic BioEnhancement Systems, Inc. Dr. Adey serves as a consulting scientist to HydroMentia Technologies LLC, and continues to conduct research on the Algal Turf Scrubber® Technology.
---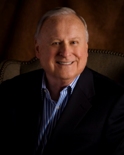 Whitfield M. Palmer, Jr. , co-founded HydroMentia Inc. with Dr. Donald Panoz as the company's first president, he was instrumental in advancing HydroMentia's groundbreaking water treatment technology during its crucial early years.
Mr. Palmer is a third-generation Floridian who received his education at the Sewanee Military Academy and University of Florida. He began his career in the mining industry with Dixie Lime and Stone Company, eventually becoming president and CEO. He was Chairman of Florida Crushed Stone Company from 1970 to 1980, and later entered the absorbent clay business with the purchase of MFM Industries.
As president of the Palmer Companies (formerly Paddock Park Development), he was active in real estate development in central Florida. He served as a director of the Federal Reserve Bank of Atlanta, Jacksonville Branch, and Sun Trust Bank of Ocala. He is a member and former Chairman of the Florida Council of 100. His commitment to Florida's economic growth includes serving on the boards of Florida TaxWatch, Florida Chamber of Commerce, National Crushed Stone Association, the National Association of Manufacturers, Shands Hospital in Gainesville and the Munroe Regional Healthcare System in Ocala.
His love for the University of Florida is reflected in his lifelong commitment to that institution; he is the only alumnus who simultaneously served as president of the UF Alumni Association and president of the UF Foundation, and he is a past recipient of UF's Distinguished Alumnus Award and the President's Medallion. When actor Paul Newman decided to build a Hole in the Wall Gang camp in Florida for children with serious and life-threatening diseases, he recruited Mr. Palmer to lead the successful effort to build and establish what is now Camp Boggy Creek.
Mr. Palmer continues to support the technology as a business advisor.
---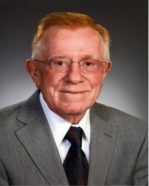 Donald Panoz (1935-2018), a co-founder of HydroMentia Inc., influenced pharmaceutical drug development, wine making, professional car racing and more in the course of his career. His business ventures and community service roles varied widely to encompass his diverse interests. Early in life, Dr. Panoz attended Greenbrier Military Academy, Duquesne University and University of Pittsburgh in addition to serving in the U.S. Army. Later, he formed Mylan Pharmaceutical Corporation, a pharmaceutical packaging company now known as Mylan Laboratories, and eventually served as its president.
After selling this company, he relocated with his family to Ireland, his mother's birthplace, where he established Elan Corporation. After going public in 1985, Elan set Wall Street records with three consecutive years of 100 percent profit growth. Elan became an industry leader in drug delivery products and technology, holding more than 100 worldwide patents including the nicotine patch. While in Ireland, Dr. Panoz served as Director of Portuncula Hospital in Ballinasloe, Chairman of Trinity University Alumni foundation, and was a Patron of the Irish America's Cup.
In 1980, Panoz and his wife returned to the United States and turned their attention to building world-class resorts, the first of which was the Château Élan Winery & Resort in Braselton, Georgia, which has produced award-winning wines and received a five-star rating. They went on to open two more resorts: one in St. Andrews, Scotland, which is known as the birthplace of golf, and another in Australia, called Chateau Elan, Hunter Valley.
Dr. Panoz worked with his son Danny to establish Panoz Motor Sports and acquire the American Le Mans Series. He has also served as a member of the AMEX International Committee and a Managing Trustee Board member of the University of Georgia.
The Algal Turf Scrubber® technology would not have developed without the incredible support of Don Panoz.
In September of 2018 when Dr. Panoz passed we lost a great leader and partner. Even in his loss, his leadership and vision continue to impact the company.