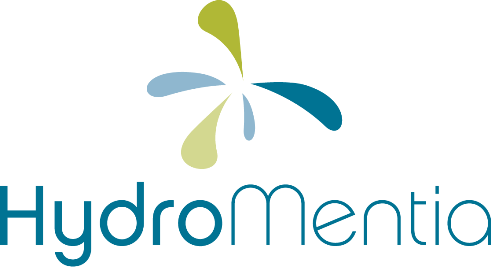 May 11, 2011
Vero Beach, Florida (May 11, 2011) –
The Pelican Island Audubon Society named HydroMentia's Allen Stewart and Indian River County's Keith McCully as Conservationists of the Year. The Maggy Bowman/Conservationist of the Year Award recognizes recipients who made outstanding contributions in the area of conservation, promoting environmental concerns or educating the general public. The Egret Marsh Algal Turf Scrubber® (ATS™) facility excels in each of those areas.
Stewart, who designed and engineered the ATS™, and McCully, the County Stormwater Engineer, collaborated on creating an all-natural, chemical free environment that enables nature to heal itself. The Algal Turf Scrubber® grows algae in a controlled environment that removes excess nutrients that might otherwise find their way into the Indian River Lagoon.
Stewart and McCully transformed the former construction debris disposal site into a multi- purpose facility that improves water quality and provides a haven for wetland birds. An added benefit of the ATS™ technology is its ability to re-oxygenate water returning to the canal. Evi- dence of the benefits of re-oxygenation is evident by the flourishing fish population in the holding ponds and the canal itself.
Richard H. Baker, Ph.D., President of the Pelican Island chapter of Audubon, wrote in their newsletter, "In my brief visit I saw a dozen black-necked stilts, 20 Florida mottled ducks, 3 pair of black-bellied whistling ducks, semi-palmated plovers, tricolors, great blue and little blue her- ons, snowy and great egrets, anhinga, osprey and other wading birds."
The County intends to open the facility to students, birders and educators in the near future.
About HydroMentia, Inc.
HydroMentia, Inc. designs, builds and operates innovative, cost-effective, managed aquatic plant treatment systems for pollution control and water restoration in agricultural, industrial and urban applications. The Algal Turf Scrubber® is a proprietary technology available exclusively through HydroMentia, Inc. HydroMentia owns numerous patents and intellectual property. Its head office is in Ocala, Florida. For more information about HydroMentia, Inc., go to www.hydromentia.com.