HydroMentia's patented harvesting processes allow efficient and cost-effective biomass removal.  HydroMentia conducts the harvesting, and all aspects of system operations are routinely evaluated in order to ensure maximum performance.
The mobile operations department handles every aspect of system maintenance during weekly site visits and is diligent in addressing any issues as they arise.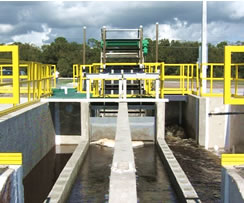 Operation and maintenance of HydroMentia's water treatment facilities are streamlined to allow continual remote oversight; eliminating the need for full-time, on-site personnel and reducing operating costs.