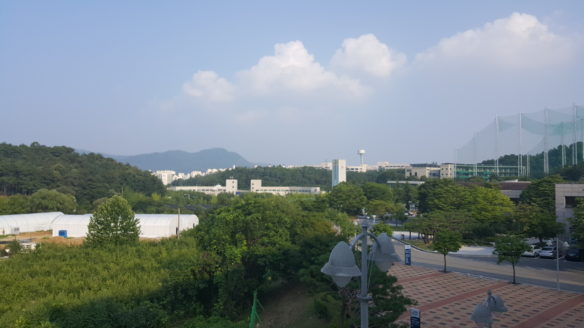 July 13, 2017
Daejon, South Korea (July 13, 2017)
Following K-Water staff's tour of Algal Turf Scrubber® systems in Florida in early 2017, HydroMentia Technologies, LLC was invited to present information on the Algal Turf Scrubber technology at the International Workshop on Algal Bloom Management in Daejon, South Korea. A copy of the presentation is linked below.
2017-07-13_Daejeon_South Korea_Kwater_Zivojnovich
As Korea's representative water specialized public corporation, K-water's mission includes enhanced national water safety and water welfare, as well as efforts to advance a sustainable water methods and sustainable integrated water management system.
K-Water efforts include evaluating innovative solutions for nutrient control to be applied in conjunction with the $18B Four Rivers Restoration Project. A pilot Algal Turf Scrubber® system was discussed and will be considered for CY2018.
About HydroMentia Technologies
HydroMentia Technologies, LLC designs innovative, cost-effective, managed aquatic plant treatment systems for pollution control and water restoration in agricultural, industrial and urban applications. The Algal Turf Scrubber® is a proprietary technology available exclusively through HydroMentia Technologies, LLC. HydroMentia owns numerous patents and intellectual property. Its head office is in Ocala, Florida. For more information about HydroMentia Technologies, LLC  go to www.hydromentia.com.