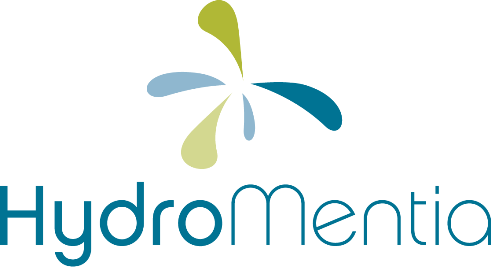 December 1, 2009
Vero Beach, Florida (December 2009) – Indian River County's Public Works Stormwater Division has officially opened the Egret Marsh Stormwater Park. The park features the Algal Turf Scrubber® water treatment system designed by HydroMentia, Inc.
HydroMentia's Algal Turf Scrubber® technology uses algae to remove excess nitrogen and phosphorus from water. Polluted water is conveyed to the Algal Turf Scrubber®, where it is pulsed in waves across a sloped floway. Algal turf or dense mats of simple algae are cultivated on the surface. As the algae grow, they remove nutrient pollutants (nitrogen and phosphorus) from the water. Algal bio- mass is then regularly harvested and processed into an organic soil amendment. Excess nutrients are thus safely and beneficially recycled.
The Egret Marsh Regional Stormwater Facility will treat fertilizer-laden urban and agricultural runoff currently discharging to the Indian River Lagoon. By reducing nitrogen and phosphorus levels, the ATS™ will allow the county to better meet Total Maximum Daily Load (TMDL) limits for these nutri- ents and reduce harmful algal blooms while improving overall water quality. These improvements are one part of Indian River County's comprehensive program to restore the Indian River Lagoon – the most biologically diverse estuary in North America.
About HydroMentia, Inc
HydroMentia, Inc. is a water pollution control company specializing in the design, development and operation of proprietary water treatment technologies. The company's water treatment technologies offer innovative, cost-effective solutions to restoring and protecting waterways overburdened with nutrient pollutants.
Its team includes scientists and engineers that pioneered the development and application of man- aged aquatic plant based water treatment systems including the use of attached algae. With over sixty years collective experience designing, constructing and operating commercial scale systems, HydroMentia is the only algae-based water treatment company with this depth of experience and knowledge.
Through development of the algae-based Algal Turf Scrubber® technology, HydroMentia has re- solved the most critical challenges of large scale algae cultivation: maximizing production and cost- effective harvesting of algae. The result is a technology that provides both water restoration and more cost-effective algae production per unit area than any other commercial scale algae cultivation system.
Founded in 1996, the company is headquartered in Ocala, Florida. For more information please visit our website: http://www.hydromentia.com